Manufacturers and exporters of quality hand sewn soccer balls. Wholesale Official size and weight match playground football. We specialize in making Promotional customized balls, which can serve as a great promotion and advertising tool. These promotional soccer ball and other sports inflatables can be customized to any colors or design logo imprint based on your requirement. Your satisfaction is guaranteed.
Our vintage hand sewn antique soccer balls are ideal for use as vintage gift and it is also used as premium promotional item. Our memrobila sport range include antique rugby ball, vintage Amerian football and old shape soccer balls from 1911 and 1950. These antique balls are available in different shapes and panel to cater your custom requirements. We also produce other novelty , vintage products and open to any new ideas you have for your next promotion / sale at your store. These antique replica products are also available for antique lovers in retail through our partners and shopping platforms.
Mini soccer balls
Mini Soccer Ball made of artifical leather with your company logo printing, imprint and customized design
Bungee Soccer Balls
Bungee soccer balls, soccer ball with a cord for training purpose also available with custom logo text printing
Antique look memrobilia basketballs made of leather with embossed logo or simple print.
Our fitness equipment including boxing gloves and speed ball , punching bags are the big sellers. You can count on us, with our unmatched quality boxing glove, mitts , wegith lifting gloves and gym glove will be big seller for your club /company. Our fitness gear is not only best in quality it is also customized as per your requirements, you can provide your own patterns for boxing and other martial art related items.
Boxing Gloves
Boxing glove for training and professional quality with custom logo printing.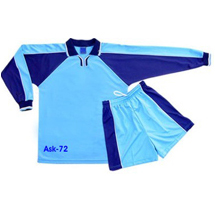 Custom uniform
Football training suit World Cup jersey Football club uniforms Get custom sports wear for your club, group and community. .
Fitness wear
Custom Branded Sports Wear in Bulk Sport pants Basketball jersey Basketball club uniform.
Hoodies & Jackets
OEM Service Fashion Sports and Leisure Hoodies.
Sports Inflatables
Check out A&A, you will find all the equipment and accessories for the sports enthusiast.
Genuine Leather Balls. Vintage soccer balls. Old style soccer balls. Old fashion soccer balls. Oldie Football. Retro ball. Antique football. 1930 World Cup Antique Soccer Ball made of genuine leather.
We produce complete range of Sports Gloves, Sportswear and Fitness
A football, soccer-ball, football ball, or association football ball is the ball used in the sport of association football. The name of the ball varies according to whether the sport is called "football", "soccer", or "association football".
---